Welcome to Dorset LPG's website...
Dorset LPG are committed to providing quality LPG conversions to both the private customer as well as fleet operators.
Reductions in vehicle pollution along with half price fuel means you are helping to save the environment as well as your wallet.
Please take notice of our contact details and address (below) as some of you may have our old address and telephone number.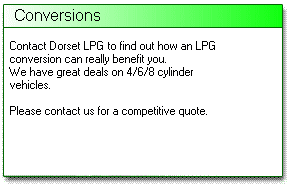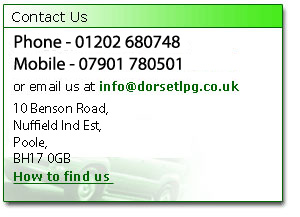 Or Use the customer enquiry form